See how Fabco's Low Maintenance BMP Retrofit Catch Basin Inlet Filters Did the Job
Inexpensive, effective stormwater system focus of National Park Service demonstration project
Project Team Members Owner: National Park Service U.S. Department of the Interior Upper Delaware Scenic and Recreational River  Installed by: Fabco Industries, Inc.  Products used: StormSack
The Stormwater Solution Challenge – Protect Rivers from Roadside Pollutants
The National Park Service sought an inexpensive, low maintenance and easily installed stormwater filtration system as a best management practice (BMP) for drainage areas of the Upper Delaware River. National Park Service Superintendent Sean McGuinness investigated options for engineered filtration systems for the headquarters located in Beach Lake, PA. "Stormwater runoff can significantly threaten and impair the health and enjoyment of our nation's water resources, natural habitats and scenic beauty, and we want to be a leader in finding affordable ways to reduce that impact.".  A solution to protect rivers from roadside pollutants was required.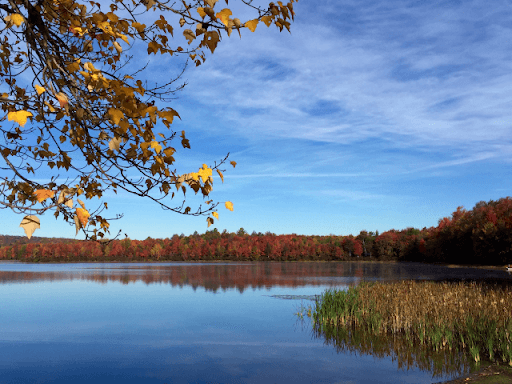 The Solution – Use Stormsack as a low maintenance, quick ROI, easy to install BMP
The National Park Service selected Fabco's StormSack to be installed in a paved parking lot located just outside of the headquarters buildings, adjacent to the Delaware River.    The system is designed to be installed into existing roadside drains. Located just below the catch basin grate, the StormSack captures and filters the water as it leaves the surrounding surfaces, thereby reducing non‐point source pollution at a surface water discharge point. The StormSack satisfied the National Parks Service's need for a low cost, low maintenance BMP – it only requires  occasional vacuuming and its geotextile bag can be replaced as needed. Fabco Industries provided the necessary solution to protect rivers from roadside pollutants with the StormSack catch basin.
The Delaware River
The main stem Delaware River, which includes the 73.4-mile-long Upper Delaware Scenic and Recreational River, is the only major river in the eastern United States that remains undammed, providing unimpeded flows and ecologic connectivity that support scenic, recreational, ecological, cultural, and geological values. Over 17 million people rely on the Delaware River Basin for water. Approximately 9 million of those 17 million people reside outside the basin, in New York City, Philadelphia, and Northern New Jersey.
Upper Delaware Scenic and Recreational River
The Upper Delaware Scenic and Recreational River (UPDE) is within 100 miles of metropolitan New York City and 175 miles from metropolitan Philadelphia. Consequently, as development pressure overtakes the East Coast, land use management in this region becomes increasingly important for its contribution to water quality throughout the Delaware River valley.
In 1978 Congress passed the Upper Delaware Act establishing the Upper Delaware Scenic and Recreational River as a unit of the National Wild and Scenic Rivers System and charged the Secretary of the Interior [NPS] in cooperation with the[Delaware River Basin] Commission [DRBC], the directly affected States [PA and NY]…and local governments.
Protect Rivers from Roadside Pollutants – More About StormSack
The StormSack is an effective storm water filtering device designed primarily for sediment control.
1.Effective – captures, sediments, debris and trash using a simple, user replaceable Geotextile bag 2. Versatile – adjustable mounting frames fit square or rectangular grates: Flat or combination style 3. Lightweight & strong – advanced light weight Aluminum frame features corner brackets for strength and easy lift out for cleaning 4. Affordable – StormSack is a simple easy to implement system that will help you meet your TSS reduction goals
Features: 1. Heavy duty, adjustable, aluminum mounting frame 2. Emergency By-pass to eliminate flooding potential 3. High flow, woven Geotextile filter bag 4. Corner braces/lifting tabs
High Flow + Large Capacity: The Geotextile bags have the ability to retain large quantities of solids while maintaining high flow rates. This results in effective treatment during all weather conditions with minimal required maintenance.
New Feature supports maintenance activities –  All new StormSack insert filters are now supplied with internal polypropylene netting. The netting maintains the StormSacks shape and protects the external filter bag from accidental cuts and rips during maintenance activities. The rigid, extra stiff netting is especially critical when using automated vactor trucks to remove sediments and solid debris from the filters.
Stormwater pollution management at national park in DE.