The Fabco Trench Drain Filter is configured to fit within most flat bottomed trench drain inlets. The simple design traps sediment, trash and debris within the trench while allowing runoff water to pass through the filter and exit through the storm drain system.
Filter Sizing
Fabco's Trench Drain Filter can be fabricated with 1, 2, 3 or 4 filtering columns, positioned side-by-side, to accommodate larger width trench drains while providing effective treatment of the higher flow rates experienced in the larger drains. The Fabco Trench Drain can be sized to fit drains from 6" to 25.5" wide.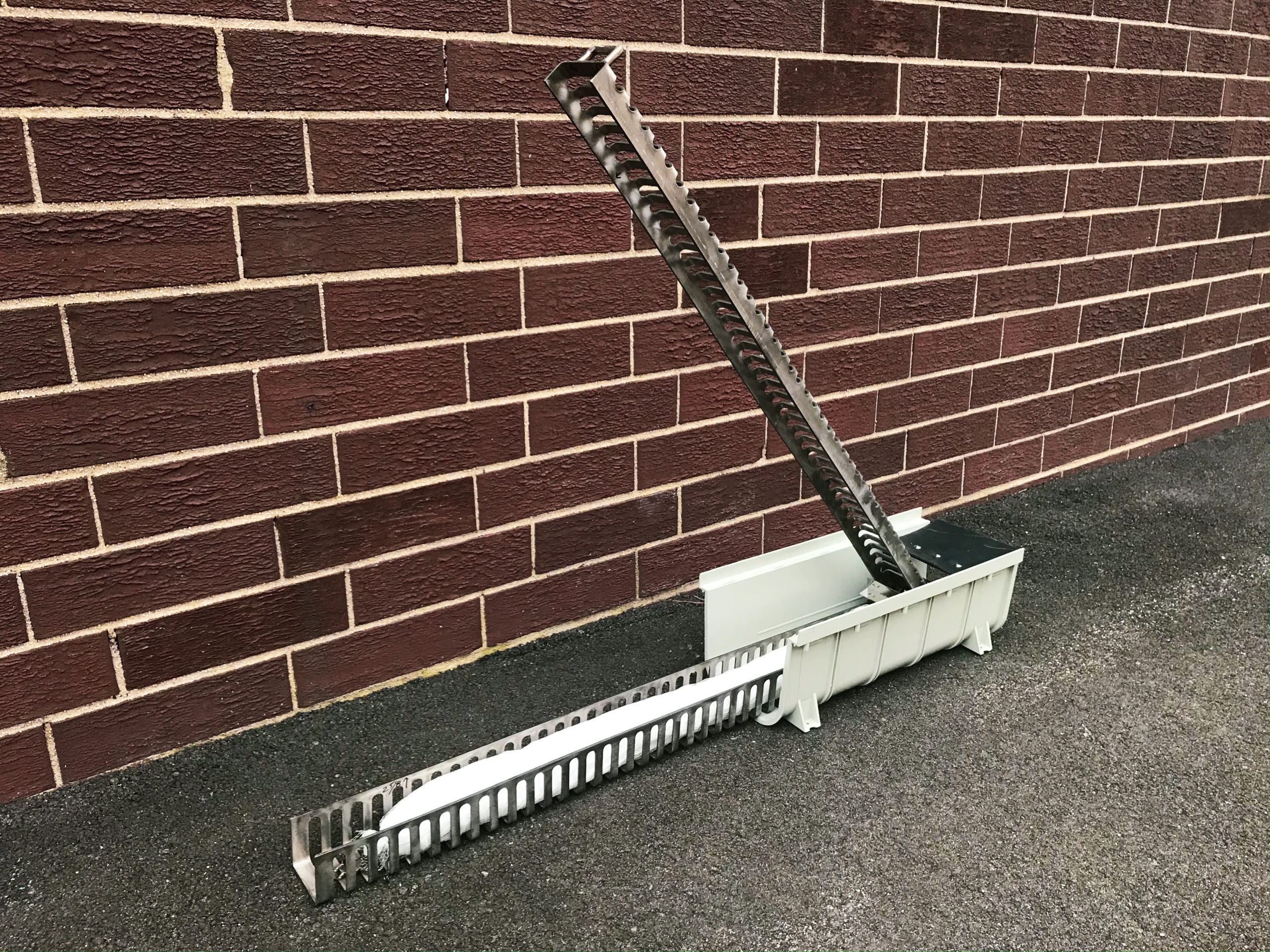 Trench Drain components:
Fabco's Trench Drain filters are comprised of one or more perforated metal square tubes called debris shields and a Bypass hood assembly.
The 4' long debris shield is comprised of a perforated stainless steel screen which keeps coarse material out of the filter and a replaceable filter media product for treating the water. The system can accept one of two treatment media types: Oil/Grease, and Phosphates/ nutrients.
Feature Summary:
Modular filter designed to collect solid materials, sediments, trash, debris, as well as hydrocarbons, and nutrients
Available in sizes to fit wide variety of trench drain widths
Performs as an effective filtering device at high or low flows
Manufactured from perforated, 14 gauge, 304 Stainless Steel sheets, 5mm diameter Perforations
Debris Shield is hinged for easy access and replacement of the filter media element
Easy installation with Auto Adjust feature
Overflow / bypass port prevents flooding