Stormwater Treatment Products and Engineering

Decentralized & Centralized Stormwater Filtration Solutions
Fabco Industries is a leader in stormwater treatment products and engineering. We design and manufacture high-performance stormwater filter systems that are highly effective for various treatment applications including retrofits, new construction, and green infrastructure. Our range of durable, cost-effective products is designed to meet increasingly stringent pollution control regulations and best management practices for municipal and commercial stormwater treatment. We offer sustainable, simple-to-maintain filtration solutions to meet virtually any stormwater pollution control challenge. Innovative technology. Proven performance. Unbeatable quality and value. Discover all the reasons why Fabco gives you evolved stormwater solutions.
Click here to learn more about our team and how we operate!
Flexible BMP Stormwater Treatment Products to Fit Your Project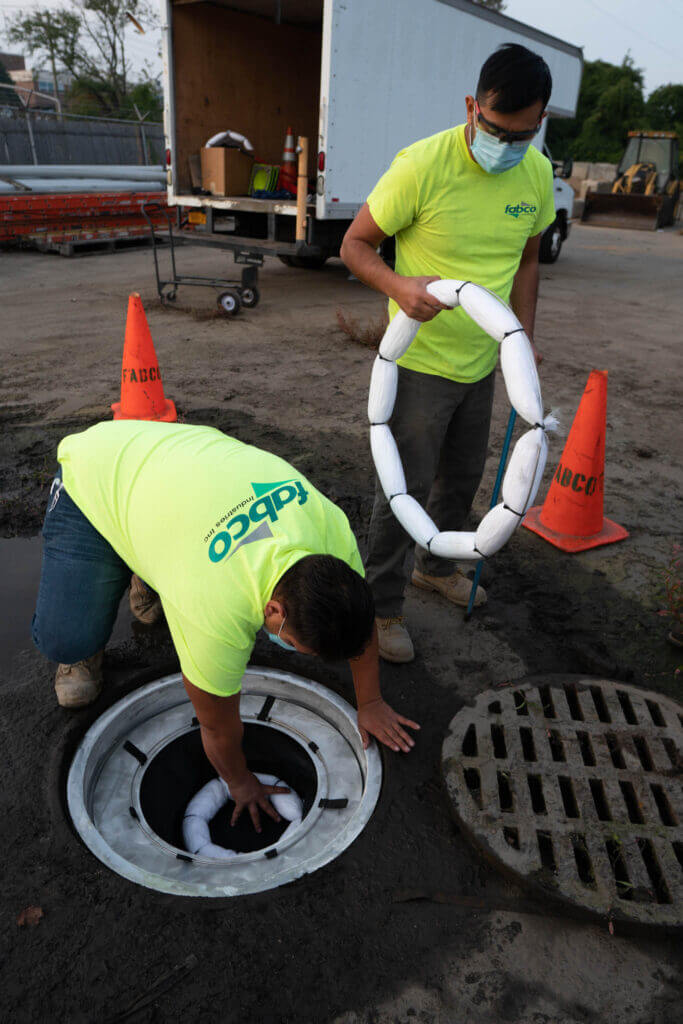 Felixible Performance
Makes Your Job Easier
We Screen It All
Pollutants, Sediment, Trash/Debris, Nutrients, Coliform Bacteria, Oil/Grease, Dissolved Metals
Every Stormwater Product in Stock
Cartridges, Screen Grates, Curb Inlet FIlters, Downspout Filters, Trench Drains, Flexible Mountings for Retrofitting Any Opening and Multiple Filtration Mediums
EPA Registered
Fast Engineering Support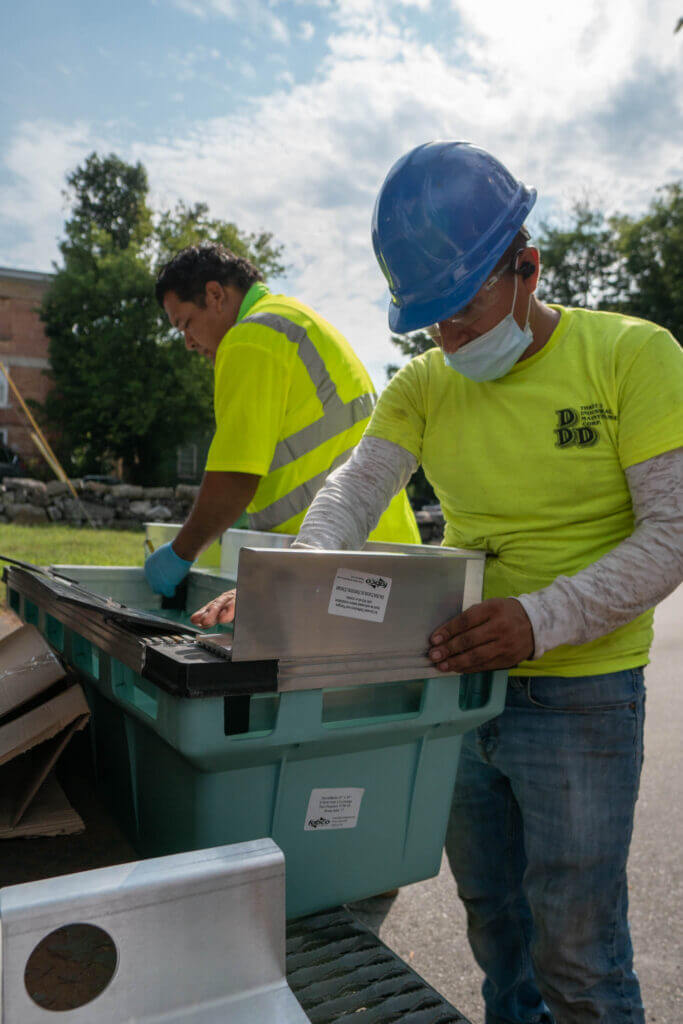 Sweet Solutions To A Complex Stormwater Problem
Stormwater challenges are rarely simple—and some end up demanding site-specific innovative solutions, as did the situation Fabco and their partners encountered when they took on the stormwater problems at Dependable Distribution Services, Inc.
Fabco's FabGuard Antimicrobial Filters Have Been Registered with the EPA for Coliform Reduction
FABGUARD media used in Fabco's StormBasin, StormSafe and patented Helix treatment systems has been registered with the U.S. Environmental Protection Agency (EPA) for reducing coliform bacteria in stormwater, industrial wastewater and municipal wastewater applications.
I have been working with the team at Fabco Industries for many years and worked alongside them solving many complex challenges in the stormwater space. Their ability to design and develop new custom solutions to target specific pollutants and fit in difficult spaces is second to none. Their process of continual innovation has earned them well deserved respect from big cities embarking on wide-scale green infrastructure projects. Beyond the products the team is easy to deal and responsive.