Stormwater Management: FocalPoint
FocalPoint is a scalable biofiltration system which combines the efficiency of high flow rate engineered soils with the durability and modularity of a highly pervious flat, box-shaped underdrain that can be constructed for water detention, retention/ infiltration and recycling/harvesting.
FocalPoint's next generation biofiltration media is the key to its high performance. This advanced media technology provides high flow rates and best available pollutant removal rates for common stormwater pollutants and as an option can be modified for enhanced performance on certain targeted pollutants. FocalPoint's reliable, high performance biofiltration enables reduced footprints, new application options and lower installation and maintenance costs.
 Fabco's Beehive Filter can be added to capture floatables and solids in any type of round bypass infrastructure.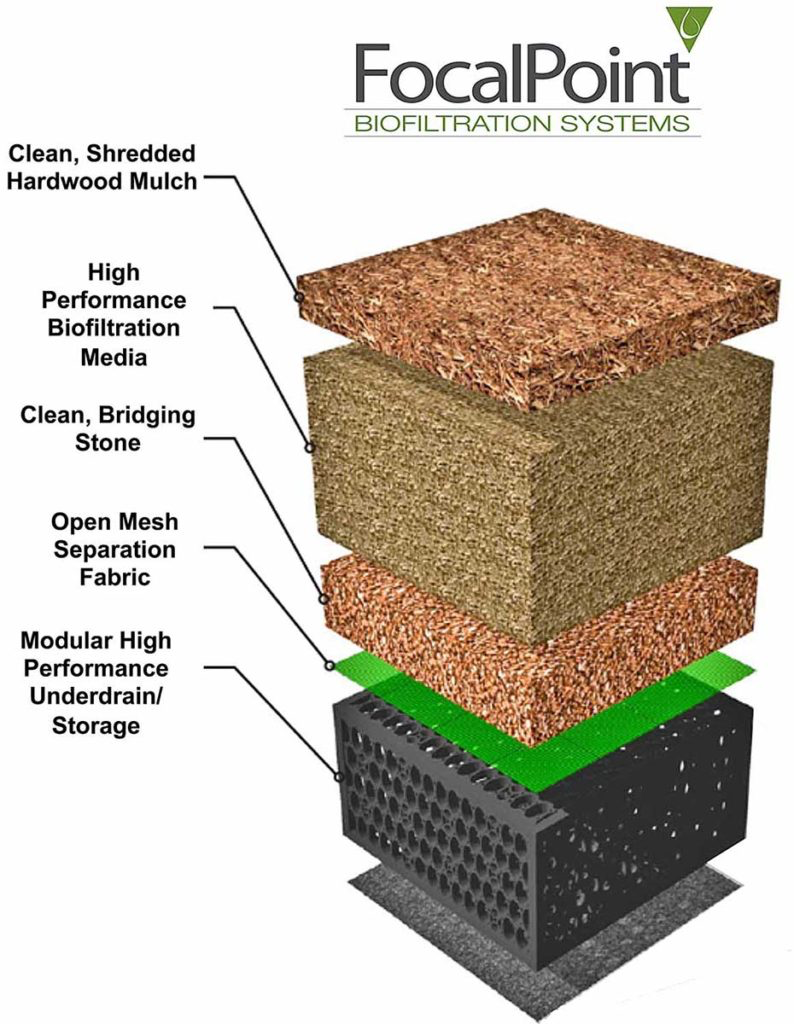 Key Benefits:
Compact size saves valuable square footage
Improve system performance – water quality and longevity
Reduced material requirements and cost
Improve property aesthetics and value