Ready-Fit StormSack
Highly flexible geotextile catch basin insert stormwater filter
for trash and debris capture with.
Learn more about our unique design.
Contact an Expert
Ready-Fit StormSack Geotextile Filter Overview
The Ready-Fit StormSack was developed by simply listening to our customers. It was clear that providing detailed storm drain surveys is a time-consuming task that required mainly skilled workers to complete with confidence. Fabco's design team met this challenge head-on with the creation of the Ready-Fit StormSack.
The Ready-Fit line of geotextile filters each provide a full 12-inches of adjustability in each direction to allow the install team the flexibility to dodge most drain protrusions and irregularities by simply adjusting the flanges right on the job site.
No special tools are needed to make these quick adjustments. Bottom line, just provide us with the grate size, and we'll provide you with the proper Ready-Fit solution. It's that easy!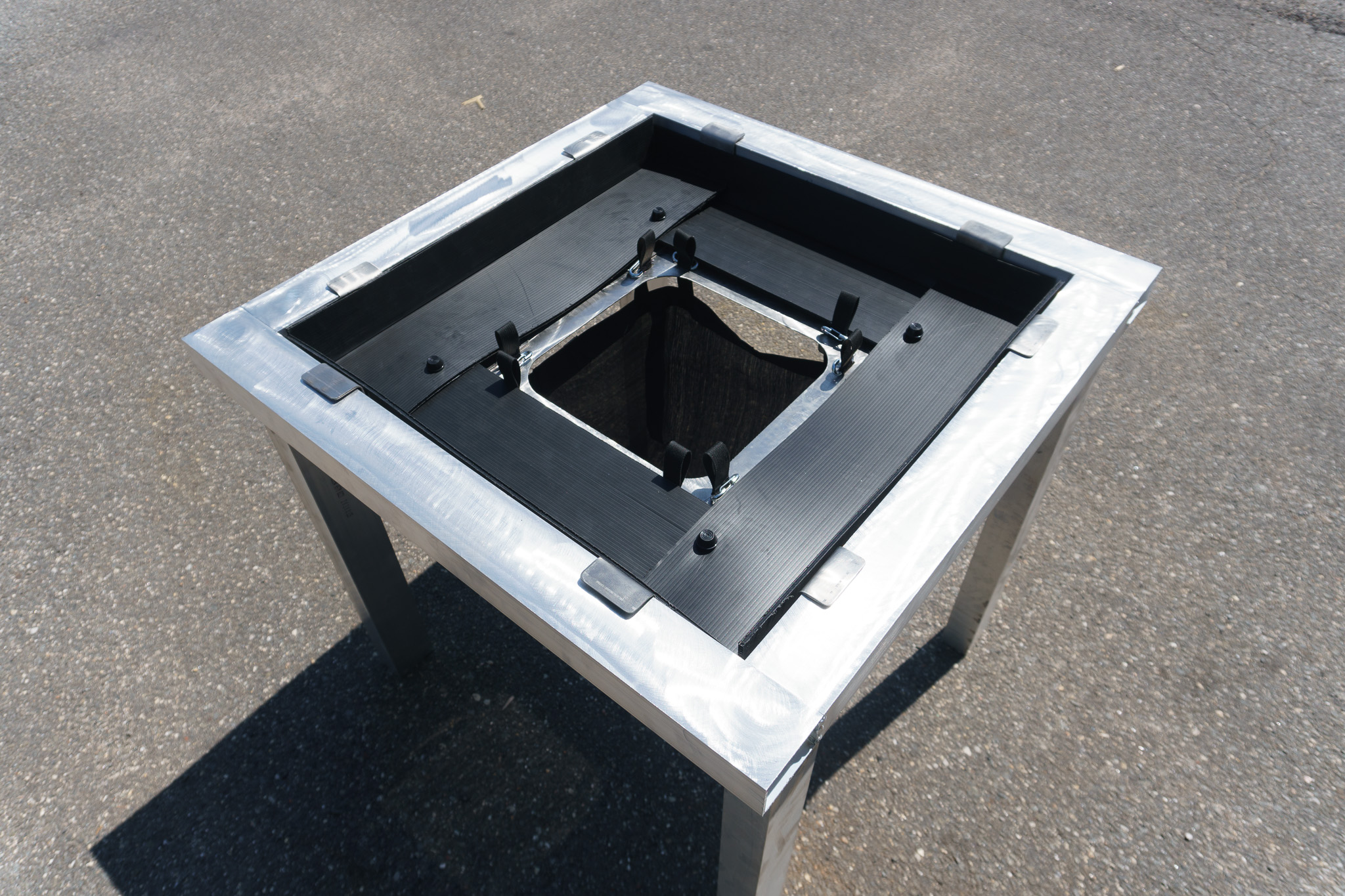 Ready-Fit StormSack Geotextile Based Inlet Filtration System
Ready-Fit StormSack Features
Stainless steel frame and hardware
Large volume replaceable geotextile filter bag

Custom sizes are available

Easily mount sack to frame using sack locking clips
Sack lifting tabs for easy removal when performing maintenance and cleaning
Adjustable slotted frame with 12" adjustment range lets you adjust the filter size to fit real inlet dimensions and irregularities right at the job site
Optional Add-Ons Include:
Protected bypass keeps sediments and trash safely stored, even during extreme rain events
HDPE mesh liner to protect geotextile filter bag during normal use, as well as while performing maintenance and cleaning
Ultra-Filter-Tex oil boom for added hydrocarbon capture
Ready-Fit StormSack Installation Guide (COMING SOON)
Ready-Fit StormSack O&M Manual (COMING SOON)
Ready-Fit StormSack Photos
Fabco Industries is a leader in stormwater filtration treatment products and engineering. Solve virtually any stormwater pollution challenge with our sustainable, simple-to-maintain filtration solutions. Our stormwater products are highly effective for various applications including retrofits, new construction, and green infrastructure.