The Falmouth Route 1 infrastructure project was designed to make the town's commercial corridor more pedestrian and environmental friendly.  An 11.7 million dollar bond was approved by voter-referendum in June 2013, publicly bid in the Spring of 2014 and awarded to Sargent Corporation, a well-respected contractor headquartered in Stillwater, ME.
The Town and the Engineer of Record (Fay Spoffard & Thorndike of South Portland, ME) specified a high performance modular biofiltration system in sixteen locations along Route 1.   Because the system utilizes high rate biofilter media (100"/hr) and boxless/open top design, the system provides cost, footprint and installation efficiencies over traditional bioretention designs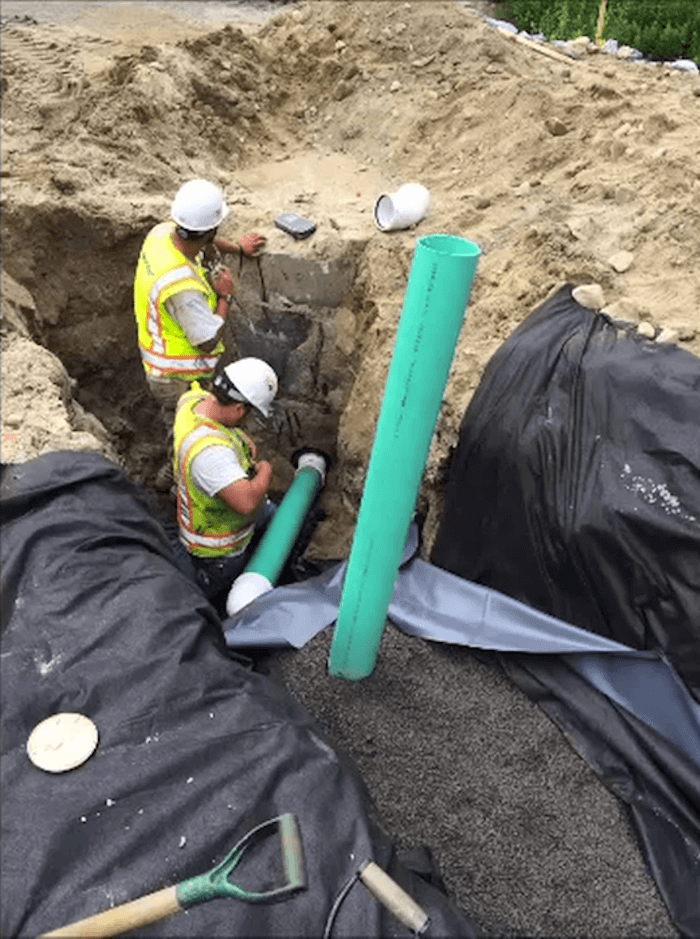 On track to be completed in the summer of 2015, The FocalPoint High Performance Modular Biofiltration System has been specifically developed to lead by example by providing a systematic framework within our specification, designed to raise standards for all bioretention implementation, in construction quality control and quality assurance, reliability, long-term performance and lifecycle vendor commitment.
Fabco Industries is an exclusive sub-distributor to ACF Environmental  of Richmond, VA.   FocalPoint is developed and licensed byConvergent Water Technologies of Houston, TX.