We're proud to add the Fabco Trench Drain™ to our ever-growing product line. This is our unique design, engineered to fit within most flat-bottomed trench drain inlets. The Fabco Trench Drain™ system can effectively handle the higher flow rates associated with large drain situations. This makes our system ideal for commercial, industrial, airport and roadway trench drain applications.
The simple design easily traps sediment, trash, debris and even oil within the trench while allowing runoff water to pass through the filter and out through the storm drain system.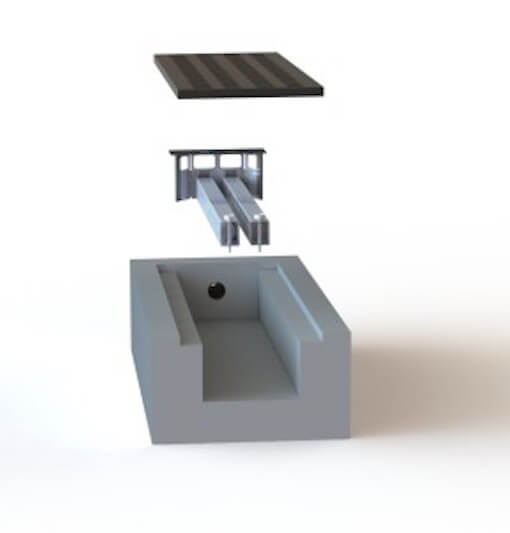 As with all of our products, Fabco backs up our Trench Drain™ with full technical support and world-class customer service. We go beyond the expected to provide solutions to any stormwater management challenge. That is why Fabco is the leader in stormwater management.
Now, Fabco's Trench Drain™ adds to the solutions we can offer you. Call us today about our Trench Drain™ or any of our quality Fabco Industries' products.