Stormwater Inlet Grate Survey Considerations
Recording Grate Information Guide to Review Information Needed on Grate Dimensions and Recording it on the Survey Form
All Fabco Industries Water Quality Inserts (WQIs) are manufactured to properly fit inlets by using specific information compiled in a survey of the "as-built" inlet. The Fabco Grate/Inlet Survey form serves as the tool to provide that information.
Recording Grate Information Guide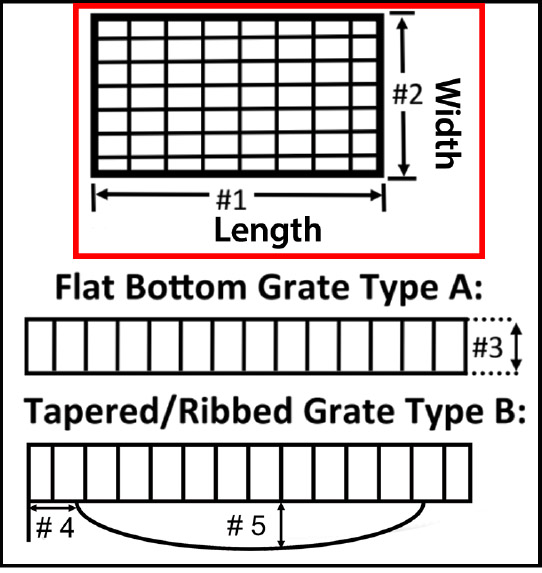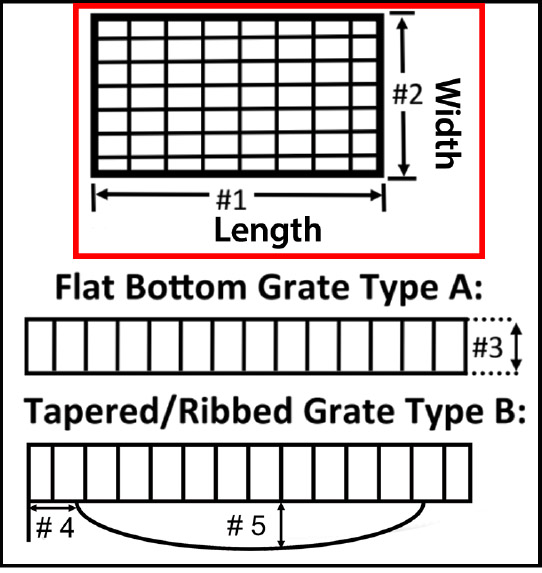 The diameter of a round grate should be entered in the "Grate Length #1" Box.
The length and width of square or rectangular grates should be entered into the appropriate "Grate Length #1" and "Grate Width #2" boxes.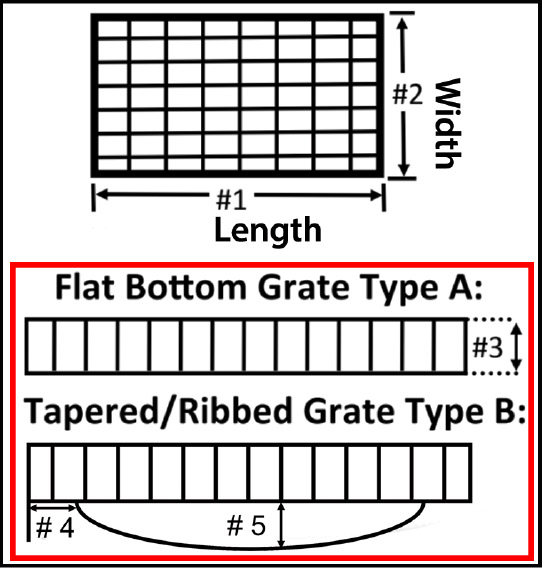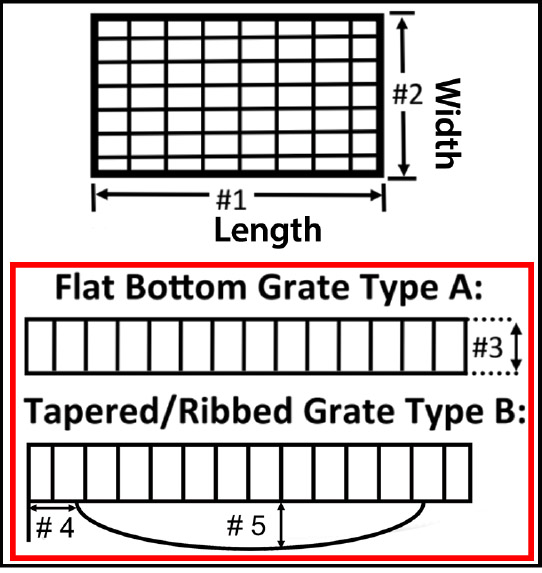 Determine if the grate has a flat (Type A) or ribbed (Type B) bottom, per the sketch to the right of the boxes, and make your selection in the "Grate Style" box.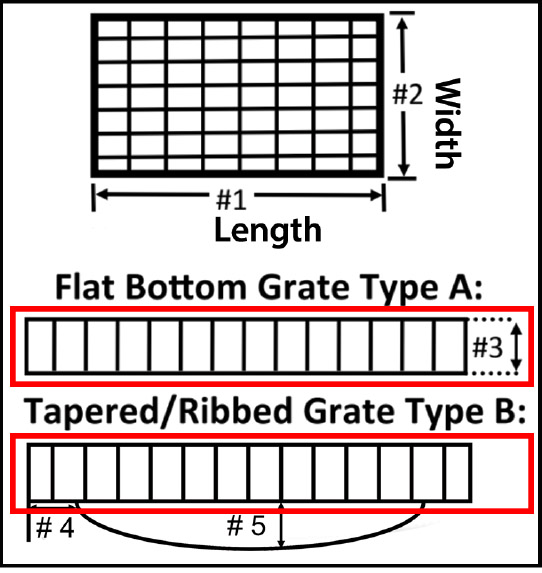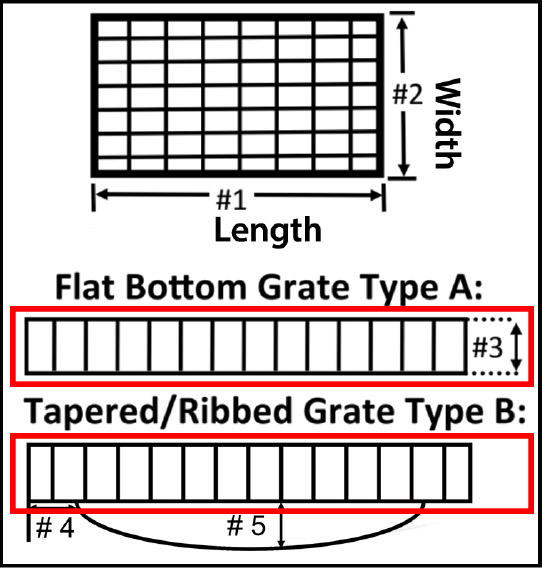 Record the thickness of the grate only into the "Grate Thickness #3" Box.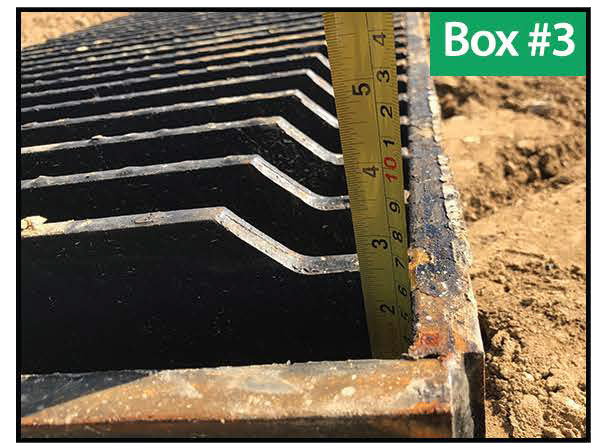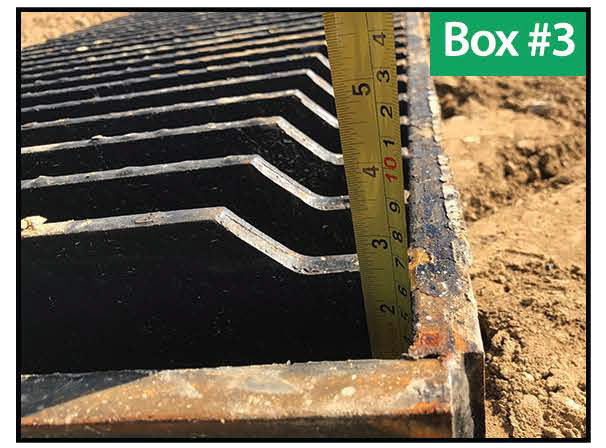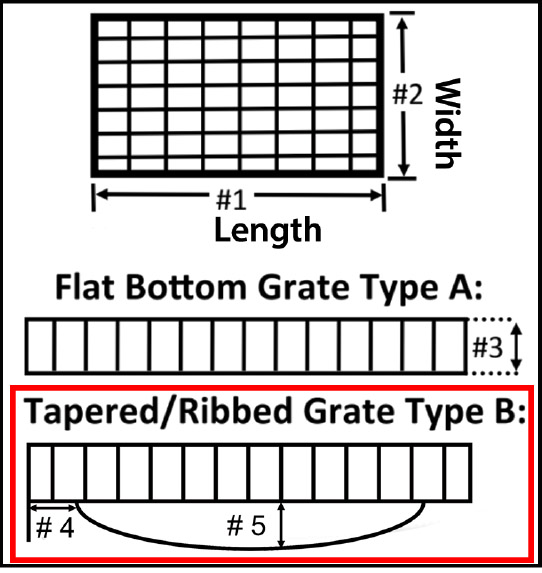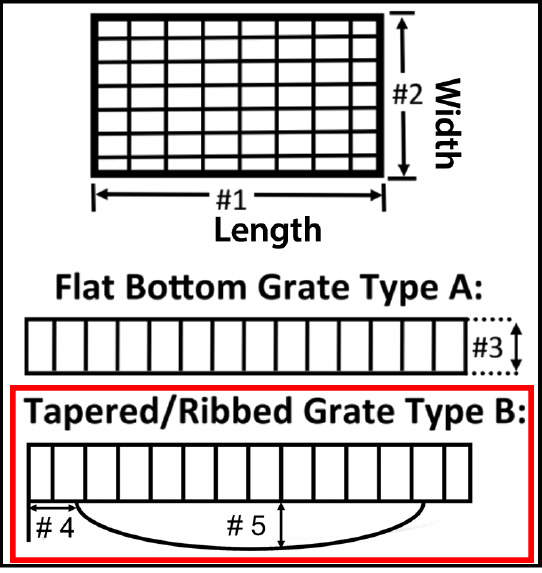 Record the distance of the beginning of the grate rib taper from each direction in the "Distance to Taper #4" Box.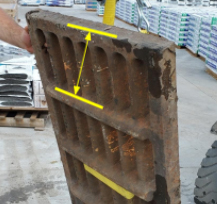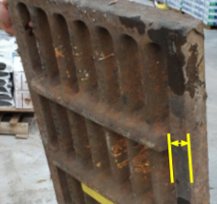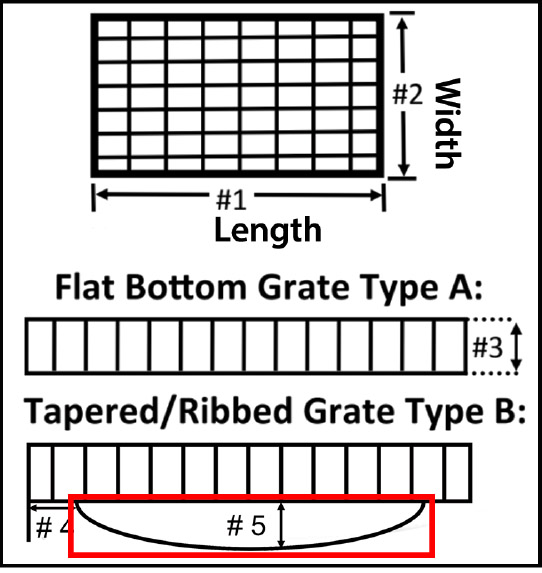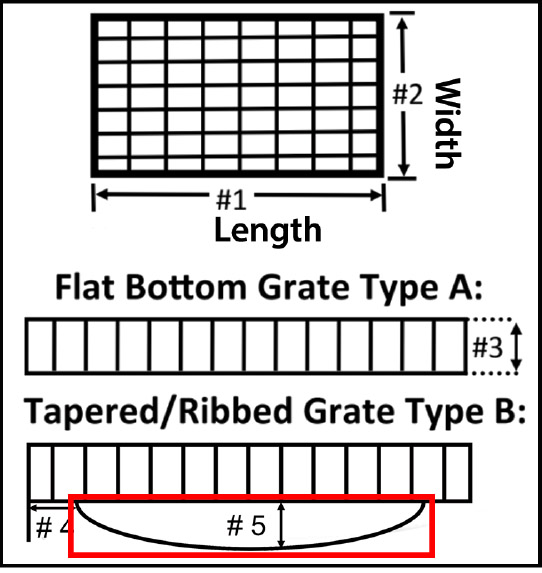 Record the thickness of the grate rib only into the "Thicnkess of Grate Rib #5" Box. DO NOT include the thickness of the grate in this measurement.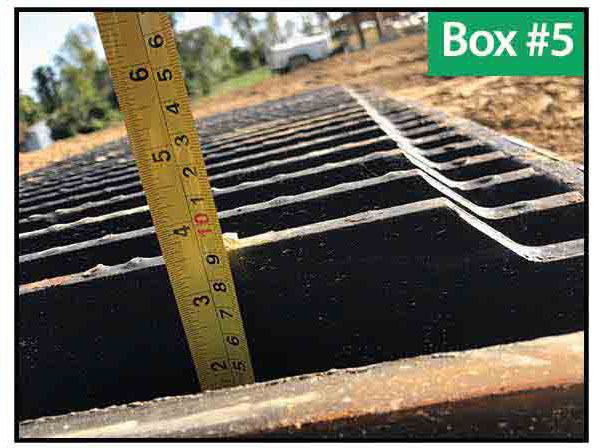 Contractors Note:
Grates are usually foundry manufactured. Providing cut sheets for the actual grate purchased for the target inlets can help determine and verify details of the grates – please include any grate documentation along with the submitted survey forms.
Click Here to Advance to the Next Section