The Borough of Fountain Hill, Pennsylvania, is known as a lush, green community on a hill, with gorgeous trails surrounded by nature. The entire borough has an investment in keeping the community green. To that end, the Borough of Fountain Hill made a commitment which exceeds mandatory MS4 compliance standards.
The Borough turned to the expertise of Hanover Engineering. For over 50 years, Hanover Engineering has provided engineering services to various market segments including municipal engineering. After the engineers involved did a thorough review of the stormwater situation in the area, the company recommended the use of geotextile bags water quality catch basin inserts to capture TSS. After an initial recommendation of a product to meet the requirements, Anthony Branco, Borough Manager, wasn't satisfied. He continued looking for a way to meet MS4 requirements without unduly straining the district's budget. He found Fabco Industries.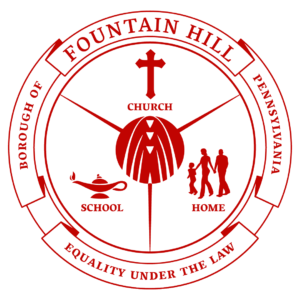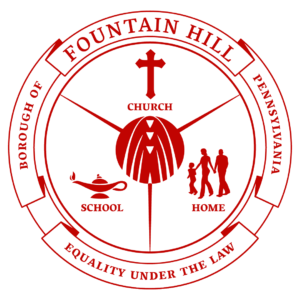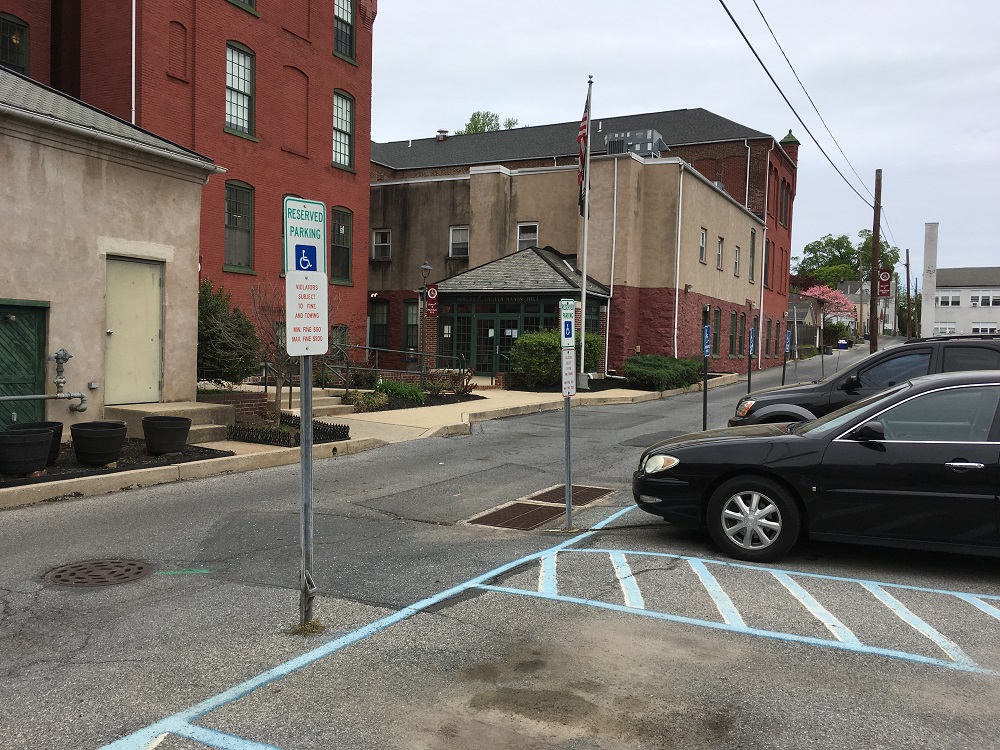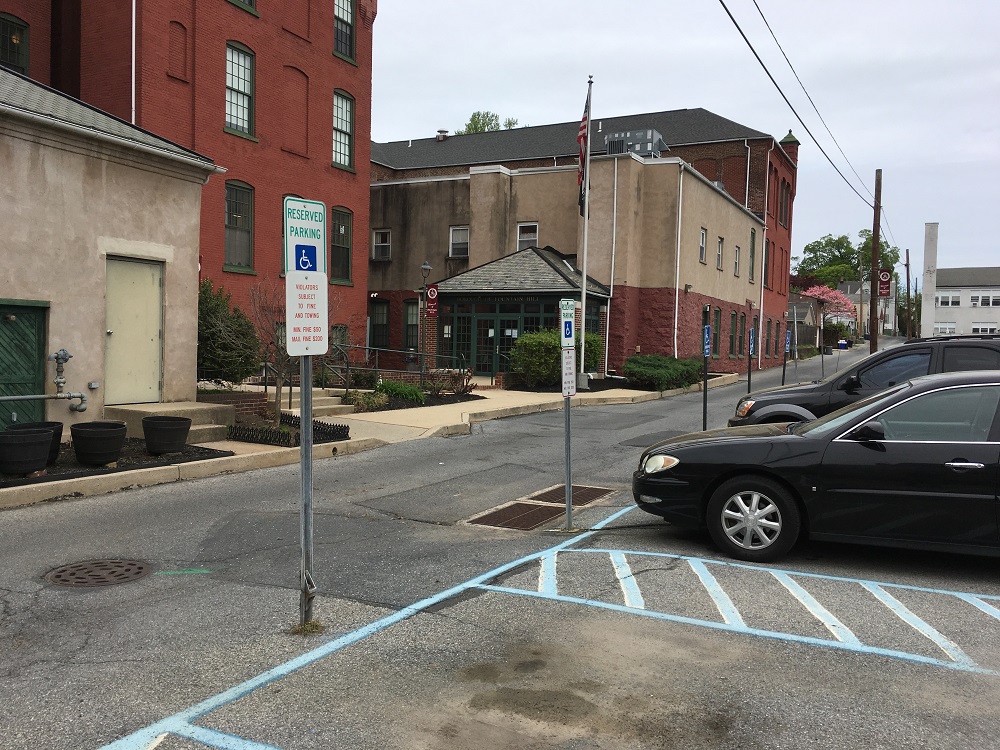 At the time, Fabco had just introduced a revolutionary new advancement in stormwater pollutant containment: Fabco's StormSack BMP. Not only did the StormSack specifications meet the area's demands, the Fabco retrofit inserts came at an affordable price. The greatest advantage was the major difference between Fabco and any competitor: Fabco's products were custom designed, engineered and produced for each and every inlet in the project parameters. Fabco was given the contract and Fountain Hill's stormwater challenge became Fabco's.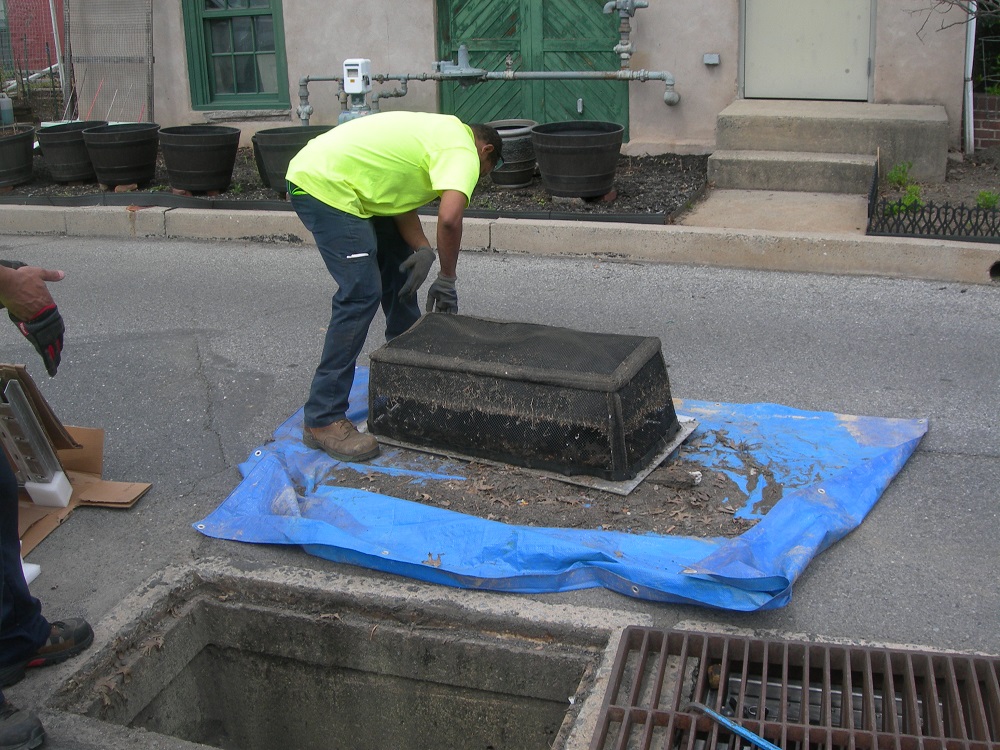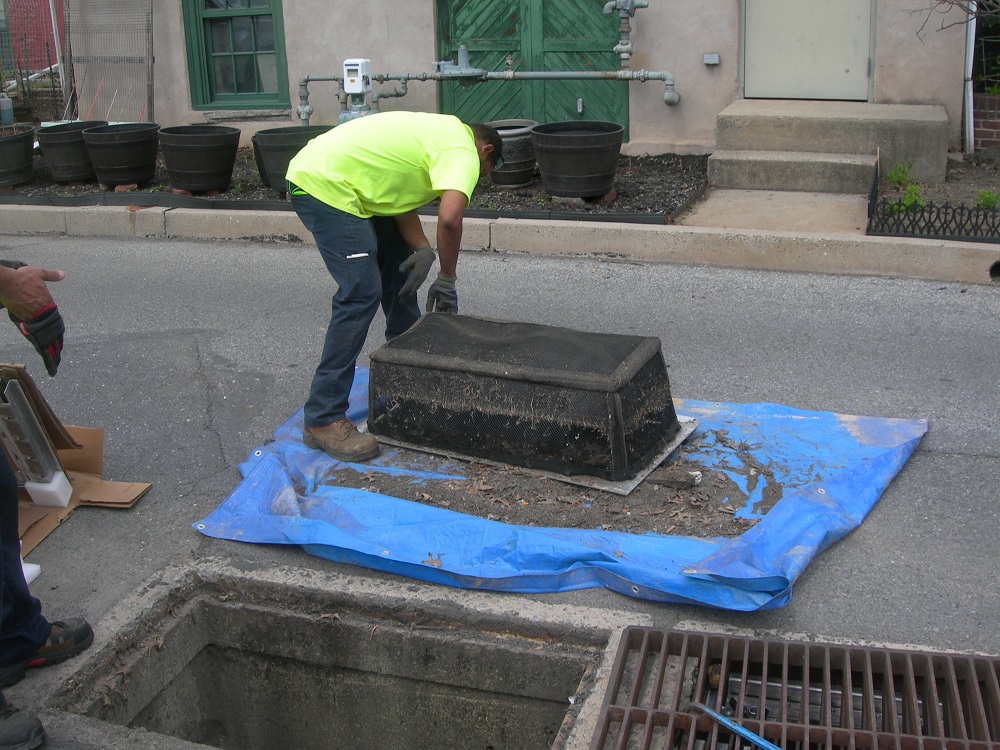 In total, 40 inlets had to be surveyed and evaluated. They consisted of PennDOT Type C and M, as well as 17" x 27" and 24" x 24" inlets. Some of the older inlets required repairs of both surrounding ground area and the grate frames to be able to hold a filtration unit. Each location had to be evaluated for potential obstacles and complications. Some inlets required tandem installations. Ultimately, four different configurations of the newly available StormSack BMP were produced to complete the task.
To get a better understanding of stormwater run-off flow and performance capabilities to find a solution that exceeds mandatory MS4 compliance standards, an initial trial was performed with two inserts in the parking lot of the Fountain Hill Borough building. Evaluation and maintenance tests were conducted. The plan was to take the collected TSS to the borough yard and have it weighed for compliance and efficiency.  The results verified the effectiveness of the StormSack BMP units. From there, the project moved into its first phase, with twenty Fabco units installed with the expert field supervision of the Fabco and ACF/Ferguson team.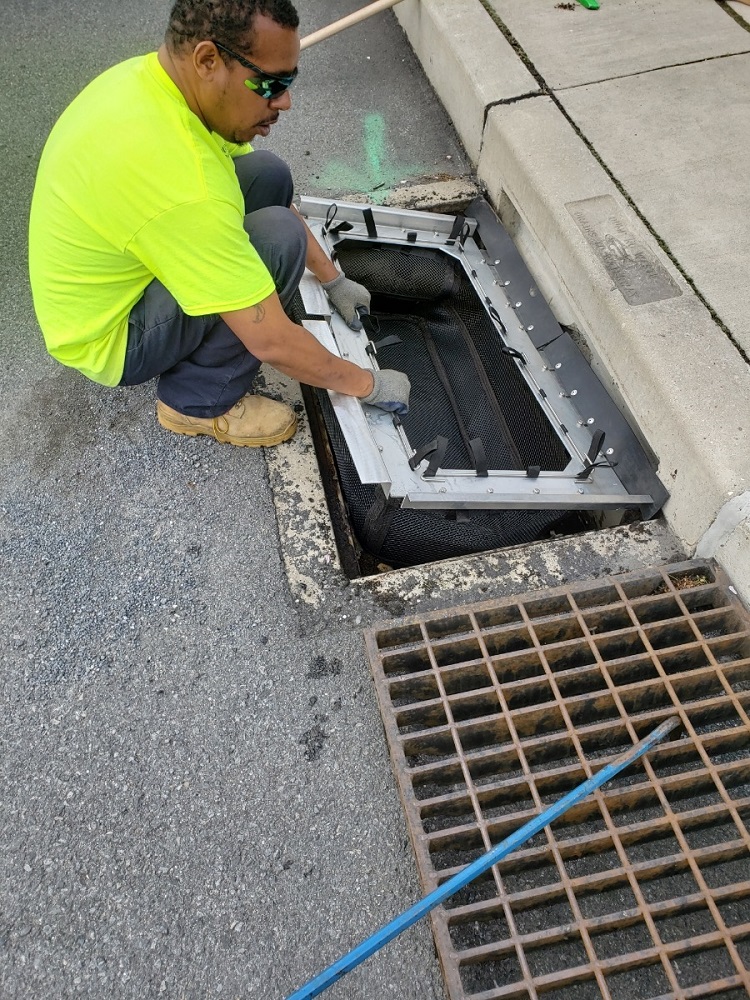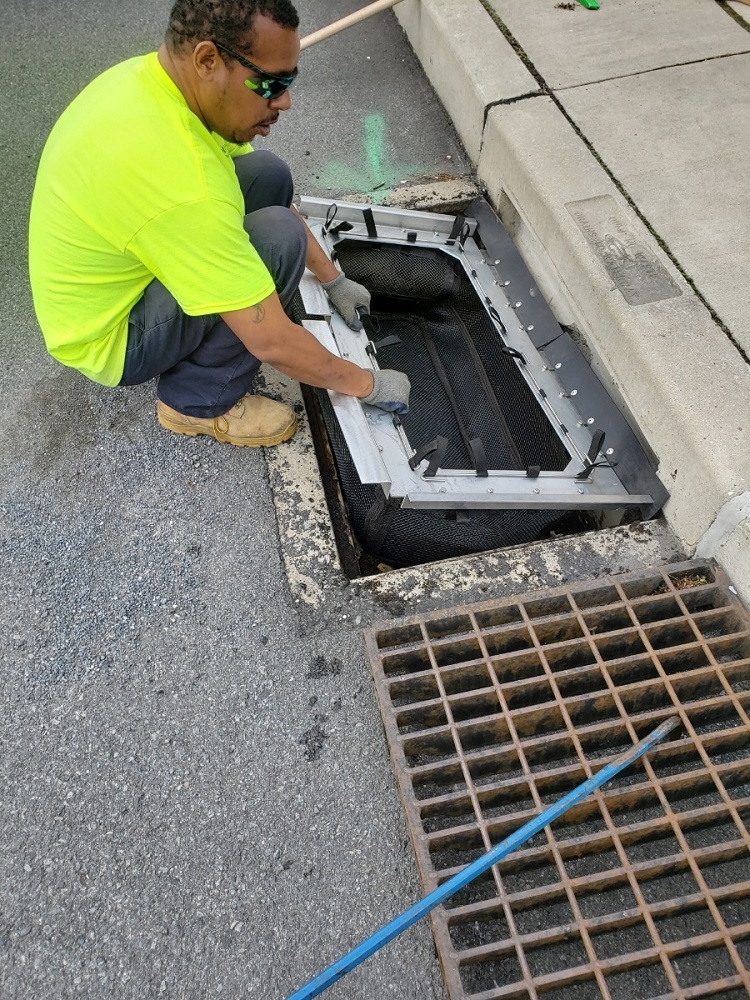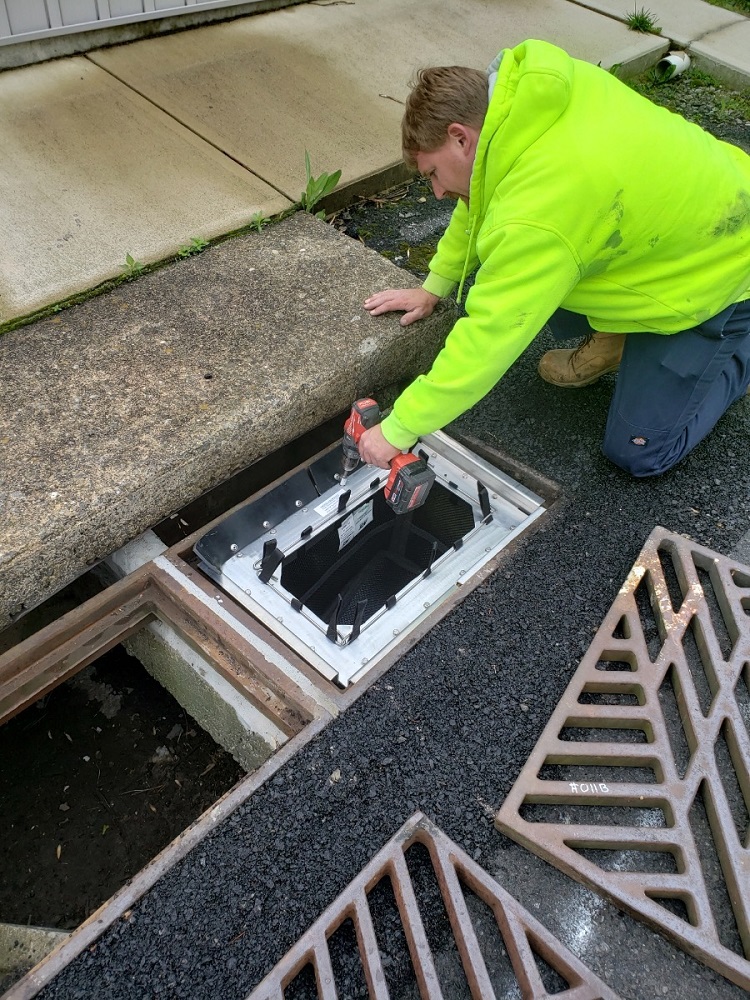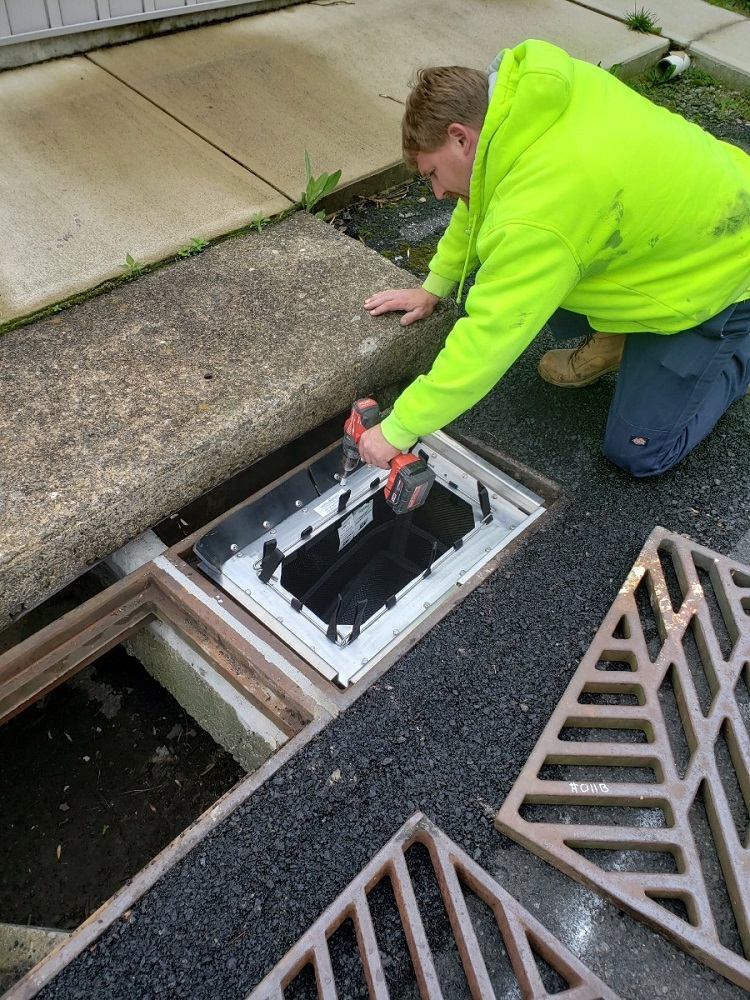 Fabco Industries StormSack Exceeds Mandatory MS4 Compliance Standards
"This was a job that Fountain Hill Borough had to get done," Branco commented, "It was reassuring to have Fabco and their reps involved in every stage of the process, stepping in when issues popped up and supplying excellent units and solutions."
The work is now complete, with sixty catch basins in place. The Borough of Fountain Hill now documents the collected TSS to support their MS4 compliance. Not only does the borough save money on non-compliance fines, but Fabco's easily maintained catch basin inserts and sacks save time and money on municipal labor. These Fabco retrofits did not require major construction costs or disruption in the peaceful community. Best of all, the borough's valuable environment and the downstream receiving water bodies will remain strong and healthy for generations to come.
Many municipal districts are following Fountain Hill's success. Governments on all levels are rising to meet mandatory environmental regulations, and find a new innovative solution that exceeds mandatory MS4 compliance standards. Some are dealing with taxation shortfalls and/or public utility creation in a time of global pandemic. All need to consider the technology offered by Fabco Industries. Yes, regulation requirements can be met and the environment protected with measures that are cost-effective. Regardless of the size or scope, few stormwater problems are beyond the reach of Fabco's engineers and products. At Fabco, the stormwater experts have a solution for every configuration. Talk to Fabco's professionals today.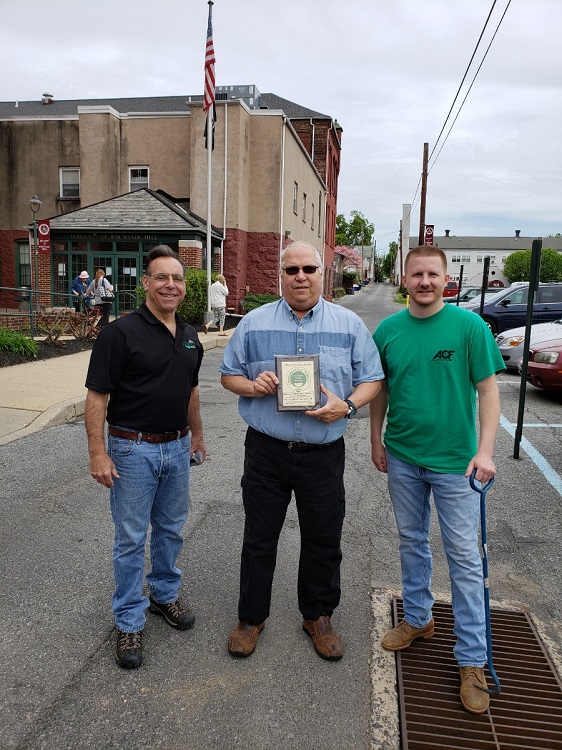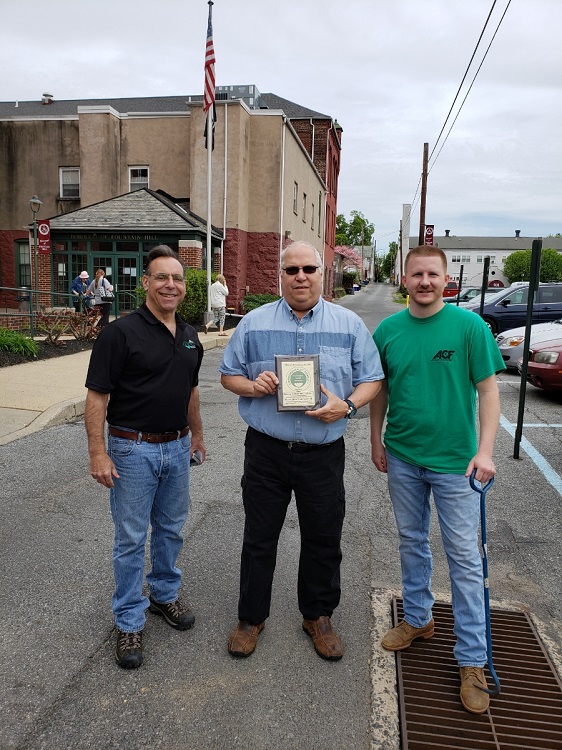 Warren Cohn (Fabco Industries)
Anthony Branco (Borough of Fountain Hill)
and Darin Henry (ACF)
Fountain Hill Jobsite Photo Gallery