Written By Scott Gorneau
Jackson Square Partners, a collaboration of three community based non-profit organizations created a mixed-use development based on a comprehensive planning effort aimed at creating a balanced community. The LEED for Neighborhood Development Pilot project, which earned a Silver Certified Plan rating, includes development of three lots around the Massachusetts Bay Transportation Authority's (MBTA) Jackson Square station.   Nitsch Engineering of Boston, MA provided survey, civil and transportation engineering services for the project that included stormwater infrastructure.   Being within the jurisdiction of the Boston Sewer and Water Commission, EPA and Charles River Watershed Association, a targeted effort of meeting stringent nutrient (phosphorus) reduction goals was made, and as such the Engineer of Record specified that a Level 2 evaluated filter per the MaSTEP stormwater BMP database be utilized on the project.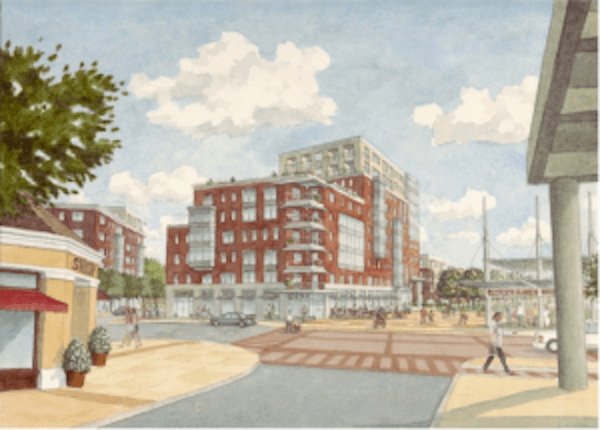 FABCO Industries engineering team worked with the site contractor, Terratec Construction, of Marlborough, MA, to evaluate the project specifications and obtain approvals for a treatment system that included a 14 cartridge HydroSystem filter housed in a precast concrete vault.   With approvals in hand, the system was installed in the Winter of 2014 and will be commissioned later this year.
More information about the FABCO HydroSystem Filter (an exclusively distributed product from Jensen Precast in California) can be obtained by contacting FABCO Industries at +1 631-393-6024.