by Jeff Fullmer, Fabco Watershed and Regulatory Services
Fabco recently participated as a sponsor and exhibitor at the 10th annual Great Lakes Restoration Conference held in Grand Rapids Michigan organized by the Healing Our Waters- Great Lakes Coalition.  The Coalition was formed in 2004 to unite diverse Great Lakes advocates, businesses and policymakers from the United States and Canada around a common goal of restoring the ecological health and economic vitality of the Great Lakes basin, which some are calling the "water belt" of North America.
The Coalition is responsible for playing a major role in creation of the federal Great Lakes Restoration Initiative (GLRI) which has supported over 2000 Great Lakes restoration projects. Fabco has been a proud sponsor of the annual conference since 2011 and was pleased to exhibit and some of its innovative and cost effective filtration technologies for stormwater quality improvement including the StormBasin™ and StormSack™ catch basin inserts for retrofits and the Focal Point Biofiltration system for use in green infrastructure designs and applications.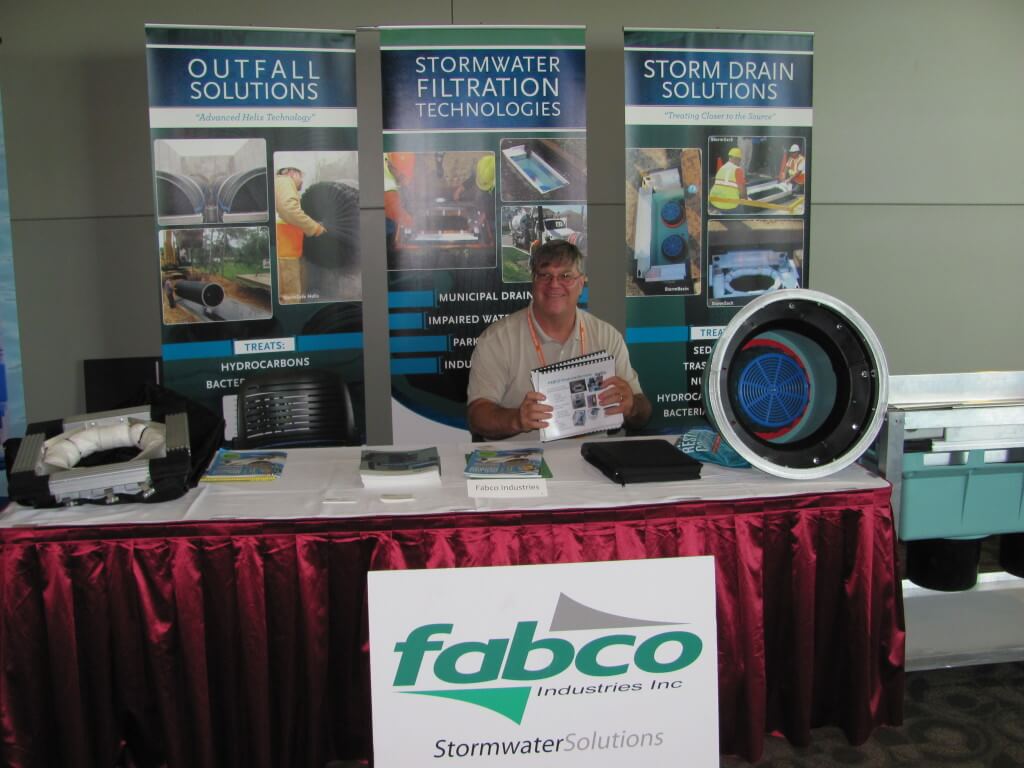 The advent of the growing problems with harmful algal blooms in Lake Erie and elsewhere in the Great Lakes region, as a result of excessive inputs of nutrients such as phosphorous (P), is causing stakeholders including local governments, advocacy organizations and water dependent businesses to focus on strategies to reduce P inputs into water bodies and was a major topic of discussion at the conference.
A recent study of Lake Erie by the International Joint Commission on the Great Lakes, representing the governments of Canada and the United States, recommended P reductions of 40% from a variety of great lakes watershed sources including urban areas with large areas of impervious surface.  To achieve these kinds of reductions will require strategies that utilize a variety of approaches including stormwater treatment.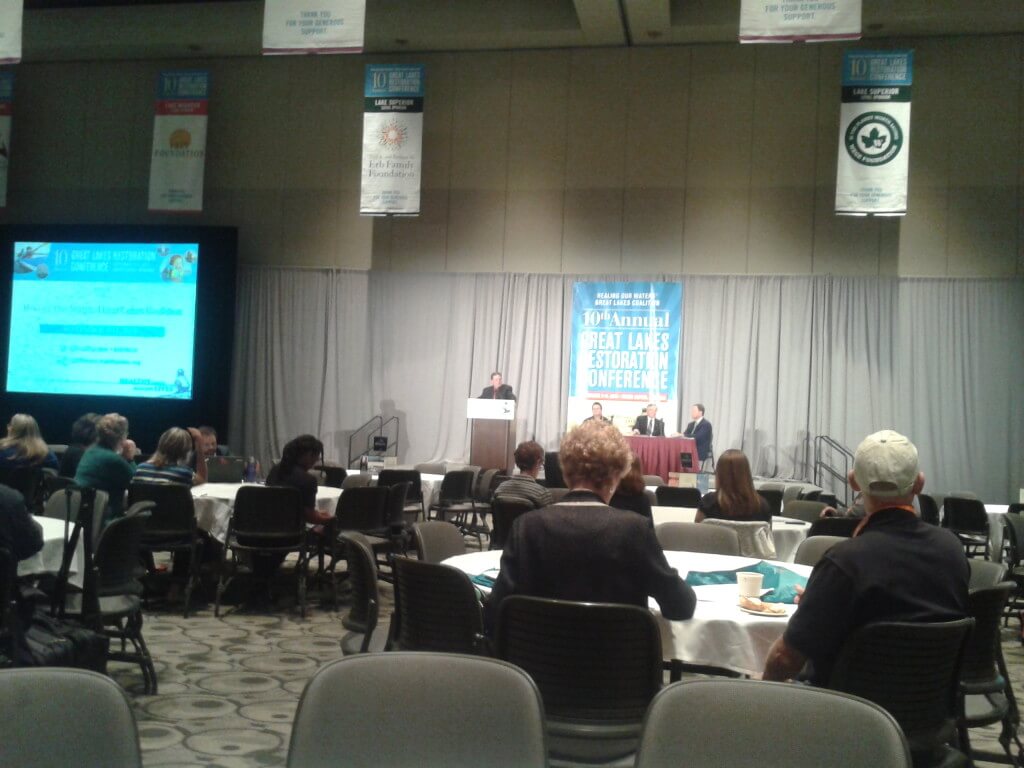 Multiple conference participants expressed interest and surprise at the simplicity of design and ease of installation for Fabco products as a best management practice for stormwater.  A common expression heard was "the more tools in the toolbox, the better." Fabco looks forward to future endeavors with Great Lakes stakeholders to provide more of those tools.